Why Selling Kidswear Online Is The Best Side Hustle For Busy Moms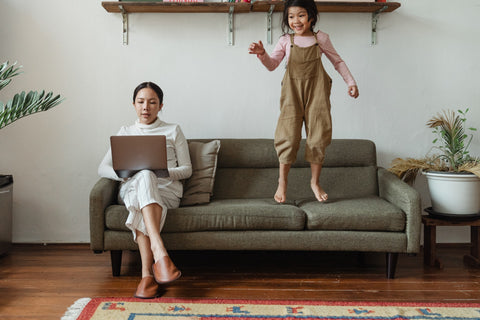 We get it. You have a million things on your plate, from packing school lunches to getting the kids out the door by 8:00 am flat - juggling being a parent with a career in the office can feel overwhelming. It won't be surprising if the thought of a career change has crossed your mind.
And based on the number of 'entrepreneurs' and 'freelancers' flooding your TikTok, Instagram, and Facebook feed, have you been thinking about starting your own online business? Or are you thinking of turning a side hustle into a full-time gig?
If so, say hello to the wonderful world of eCommerce - a place that lets you be a parent when you want and a businesswoman when the kids are at school. You don't need a design degree to start a fashion company. All you need is to learn to run a clothing business. By creating unique content and finding a premium wholesale kidswear supplier, you can get started.
So, Here Are Our Top 4 Reasons Why Selling Kidswear Online is the Perfect Side Hustle.

1. Children's Fashion Is One Of The Biggest Markets In The Fashion Industry

Kids grow so fast, and parents are CONSTANTLY buying new clothes for them, whether it's for a birthday party or a trip to visit the grandparents, with growing demand and selling and marketing to parents has never been easier.
The childrenswear market is the biggest apparel category in the entire fashion industry, and in only the last five years, it has grown to be worth upwards of US$300 billion. According to a Global Industry Analyst report from an American research firm, it's expected to reach US$321.6 billion in the next three years (2024). That means selling kidswear online is an excellent opportunity for aspiring business owners and fashion entrepreneurs to tap into a rapidly expanding niche.
2. Starting An E-Commerce Business Is Low Risk And Low Cost
Starting an online children's clothing store is very low risk. You don't need to invest in infrastructure - everything can be bought and sold online, and our products are priced very low. From $7.82 for a casual sweatshirt, $10.95 for a pair of trendy kids' fashion sneakers, and $13.91 for a girls wear princess dress - you can get started with the bare minimum. You might need an empty corner in the house of some extra shelves to store the stock. To get your business started, all you need is a Shopify webpage that costs between US$29 to US$79 to run, product photos, and a few extra bucks to run some Instagram and Facebook ads.
For some marketing tips, check out HubSpot. To read our step-by-step guide on starting a children's wear store, click here.

3. Build A Homebased Business And Work Flexible Hours That Fit Around Your Family
It's your business, so you set the rules. Only want to work during school times? Done. Prefer to upload new products and schedule your social media content on Saturday while the kids are at soccer practice? Tick. Being your own boss means you make your homebased business work around your lifestyle - not the other way around. Maybe the kids can even help you pack orders after school? The great thing about selling kids and baby clothing is that you don't have to do any product development (usually the most expensive and time-consuming part of any fashion business). Just curate the products your customers will love, buy them at a wholesale price from a premium wholesale kidswear supplier and sell it at a retail price directly on your E-Commerce website.

4. Building A Big Customer Base Is Easy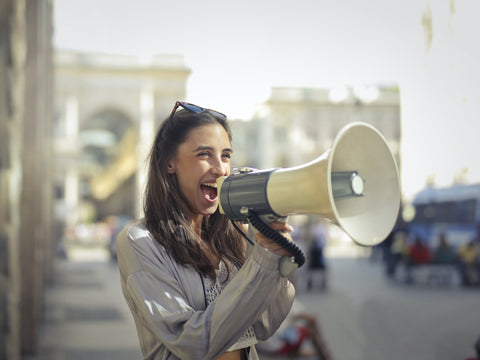 Kids grow so fast that a baby romper that fit two months ago probably doesn't fit a child anymore. That's great news for your kidswear business because it means you will have lots of customers that order from you again and again! If they know your product, the size fits well, it's high quality, and it is a good price, your customers will be simultaneously placing another order and marketing to parents for you in no time!
To take your business to the next level, we recommend investing some of your initial profits into online marketing. Creating click-worthy posts is a good way to connect with your customers. Another way to stay in touch is to collect customer email addresses to send newsletter updates of new products. News spreads like wildfire at mother's clubs and school pick-ups - do a great job, and you'll have plenty of orders from new and existing customers.  

Now you know why selling kidswear online is the perfect side hustle for busy moms, it's time to start your own E-Commerce Business
Whether you're new to business or a seasoned entrepreneur - the kidswear market is the perfect type of business opportunity that you can have up and running in a matter of months (or weeks). Whether you're in the United States, United Kingdom, Australia, Mexico, or anywhere else in the world, selling kidswear and baby products online is the perfect way to start your children's E-Commerce Business.  
Follow us on Instagram and Facebook to keep up to date with our latest products, and we invite you to sign up for our newsletter to receive more content on all things business straight to your inbox.