The Holiday Season is upon us, and so is the endless array of Christmas Carols, festive outfits, and family holiday photos. The Christmas month is arguably the busiest of the year, and with so many presents to hunt down to place under the Christmas tree before Santa sneaks in to eat his cookies and milk, finding the time to shop for cute Christmas outfits can sometimes seem more stressful than fun.
And we also know you can't wait to dress up your child in an adorable, festive costume and take candid shots of them on Santa's lap.
Since you're busy and don't have time to run around looking for a Christmas outfit before December starts, we've made things easy for you and narrowed it down to our top five Christmas wholesale baby dresses outfits for this winter season.
The Perfect Princes Holiday Dress For Your Adorable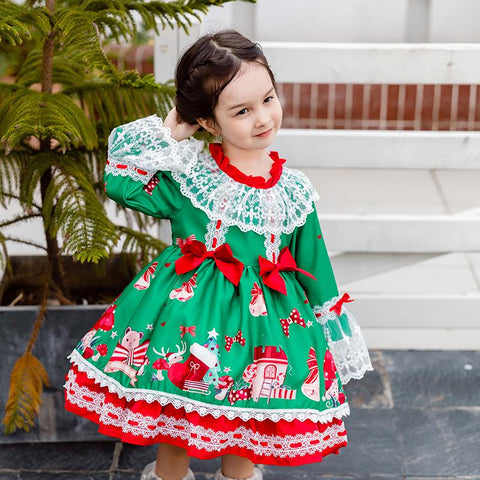 Baby Girl To Wear To This Year's Family Photos
We love this Princess-style dress, and we promise your girl will too. With bright red and green and white lace detailing and festive ornaments with cute bows - this outfit will be a perfect look on your holiday cards this year. We just love how voluminous the skirt is in this outfit. Don't you? A styling tip is to add a pair of leggings underneath when it gets chilly outside.
Look Like An Adorable Snow Character With This Snowman Costume For Baby Girls And Boys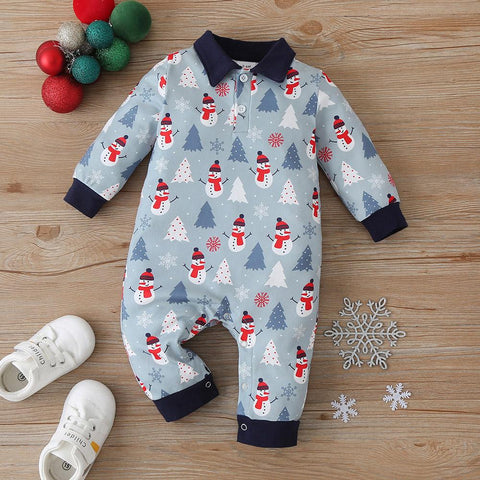 This bright color onesie will melt hearts all around the Christmas Tree. Made from a cotton blend material, which means it's very breathable, this product will feel soft and comfortable on your baby's skin all day long. Add a pair of white sneakers with a bright pair of socks, and your baby might just get mistakes for a cute holiday decoration!
Rudolf The Red Nose Reindeer Baby Girl Bodysuit And Headband Combination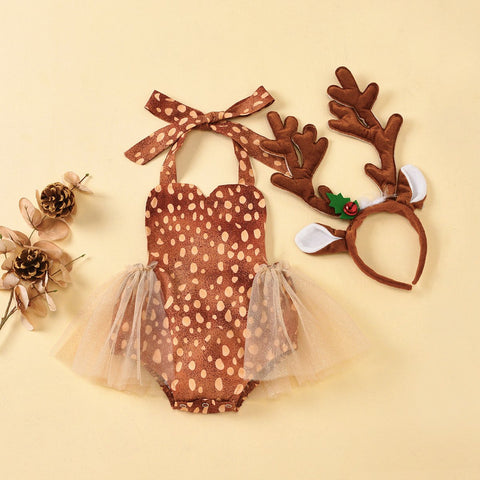 Beware, your baby girl might be mistaken for another one of Santa's reindeer in this adorable holiday outfit. The polyester and mesh bodysuit is very stretchy and easy to take on and off, and the mesh skirt adds a layer of festivities to the already fun holiday dress. Just add an antler headband, and your baby girl is ready for the festive holiday season. We can't think of anything cuter!
The Perfect Santa's Little Helper Festive Outfit To Dress Your Baby Like A Christmas Elf
There is nothing cute than your baby boy or baby girl dressed up in a Christmas Elf Costume. We can picture this being the perfect outfit for a family shot at the local mall. The product is made from cotton, a very breathable material that feels soft on the skin. Style this fun costume with adorable pom-pom baby socks.
Going To A Casual Style Christmas Party? Get This Festive Christmas Shirt And Pant Outfit For Your Boy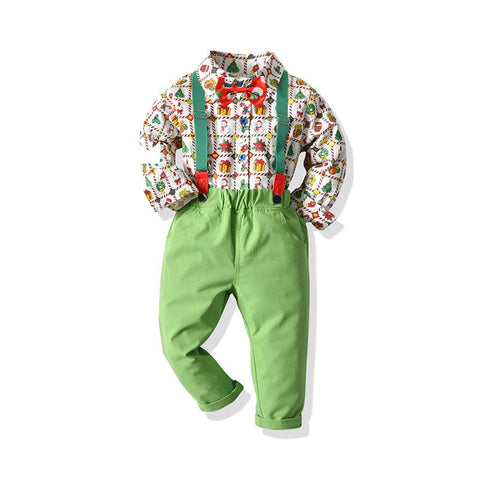 This shirt and pant combination is the perfect smart-casual look for the holiday season Christmas lunch. Thanks to its soft and breathable characteristics, the cotton blend material the product is made from will mean your boy can run around in this holiday outfit all day long and stay fresh. The bright mix of colors will make for a festive and sophisticated color scheme when you're flicking through photos later than night, and simply add a green or red sneaker to finish off the look.
The Festive Season Is About To Get A Whole Lot More Fun
December is a wonderful time to be with family. So what are you waiting for? Get into the holiday spirit, make some new holiday traditions, and dress up to start the festive season!
Check out our great range of Christmas products and special offers to lift your spirit and enjoy time with the family this holiday season.